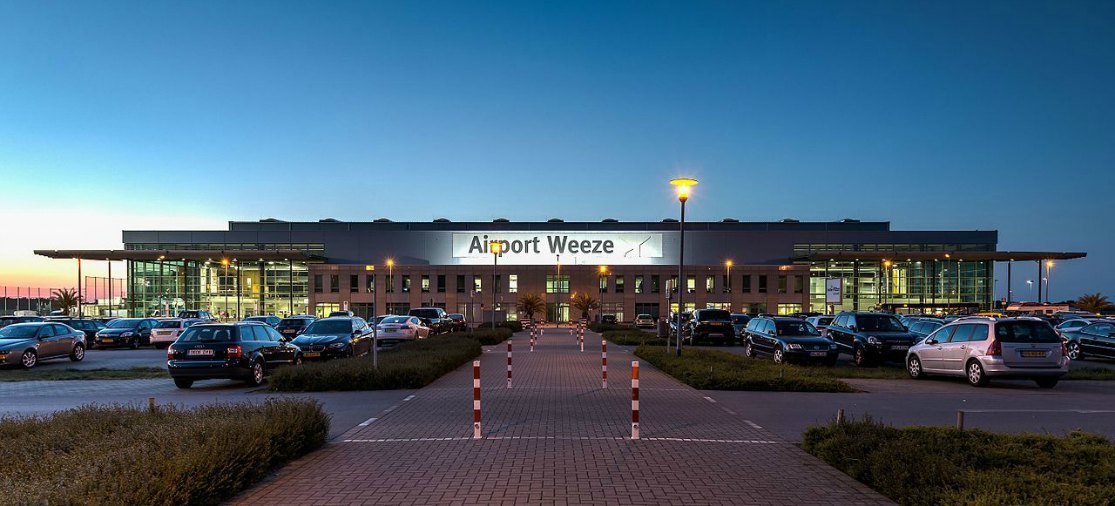 Info
Address
Flughafen-Ring 1, 47652 Weeze, Germany
Description
Book a taxi with us online easy and quickly to Weeze Airport. We have different types of transfers in different price ranges, so also the best deal for you. Click here to view our rates and transfer types.
Weeze Airport (NRN), less commonly known as Niederrhein Airport, is a minor international airport in the Lower Rhine region of Germany. It is used by Ryanair. The airport is situated 3.7 km (2.3 mi) southwest of the municipality of Weeze and 7 km (4.3 mi) northwest of Kevelaer, about 33 km (21 mi) southeast of the Dutch city of Nijmegen, and 48 km (30 mi) northwest of the German city of Duisburg.
All areas at the Airport Weeze Terminal are suitable for disabled access. All facilities like restaurants, disabled toilets and baby changing rooms are accessible with a wheelchair. The first floor of Terminal with its Restaurants and viewing platform is easily reached with a lift. The disabled toilet is located on the ground floor.
On the upper floor of the terminal, we offer the opportunity to book conference rooms. The rooms are between 30m² and 110m² and provide space for up to 80 people. Conference technology can be made available. We also offer catering services.
Passengers and visitors can use their smartphone, laptop or tablet pc within the terminal building for free.
You find high performance hotspots throughout the airport building for wireless access to the internet.
In duty-free shopping, a distinction is made between duty-free and travel-value.
Duty-free shopping is only possible for travellers whose destination lies outside the EU or on the Canary Islands. If your travel destination lies within the EU, you can take advantage of travel-value offers. Only duty-free tobacco goods may no longer be sold to travellers within the EU.
You will find the duty-free and travel-value shop in the departure area on the first floor behind the security checkpoint.
Book Taxi Weeze Airport