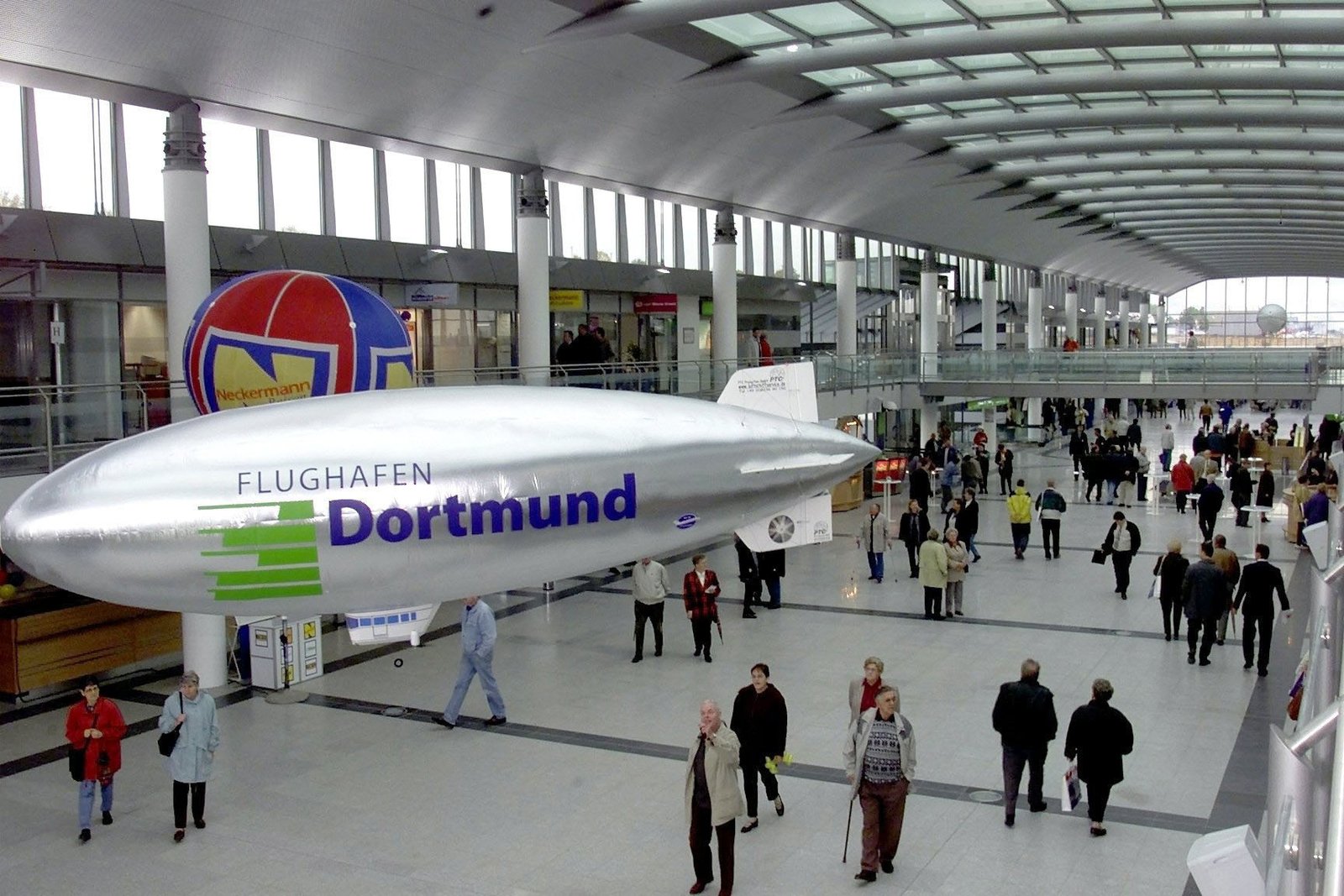 Info
Address
Flughafenring 2, 44319 Dortmund, Germany
Description
Book a taxi with us online easy and quickly to Dortmund Airport. We have different types of transfers in different price ranges, so also the best deal for you. Click here to view our rates and transfer types.
Dortmund Airport (DTM), is a minor international airport located 10 km (6.2 mi) east of Dortmund, North Rhine-Westphalia. It serves the eastern Rhine-Ruhr area, the largest urban agglomeration in Germany, and is mainly used for low-cost and leisure charter flights. In 2017 the airport served 2.000.701 passengers. The nearest major international airport is Düsseldorf Airport approx. 70 km (43 mi) to the southwest.
Flughafen Dortmund GmbH was founded in 1926 in the Dortmund-Brackel district. Thereafter Dortmund quickly established itself, alongside Cologne, at the forefront of domestic German air travel, handling more scheduled flights than Düsseldorf and Essen.
You will find flying from Dortmund Airport quick and easy. For a stress-free start to your journey, make sure that you arrive at the airport at least 2 hours before your scheduled departure. Even if you have already checked in online, you should leave enough time for the security checks and, depending on the country you are flying to, for passport control.
Scheduled landings may take place from 06:00 until 23:00 (local time) and delayed landings are possible until 23:30 (local time). Schedule takeoffs may take place from 06:00 until 22:00 (local time) and delayed takeoffs are possible until 22:30 (local time). The terminal of Dortmund Airport is open from 03:45 a.m. until midnight local time.
In the Dortmund Airport terminal there is a public WiFi network that gives you access to the Internet. You can buy hotspot tickets for 3 euros (1 hour) and 5 euros (2 hours) at the information desk (departures level) and the West Bar + Shop, which allow you to use the WiFi network.
Book a Taxi to Dortmund Airport