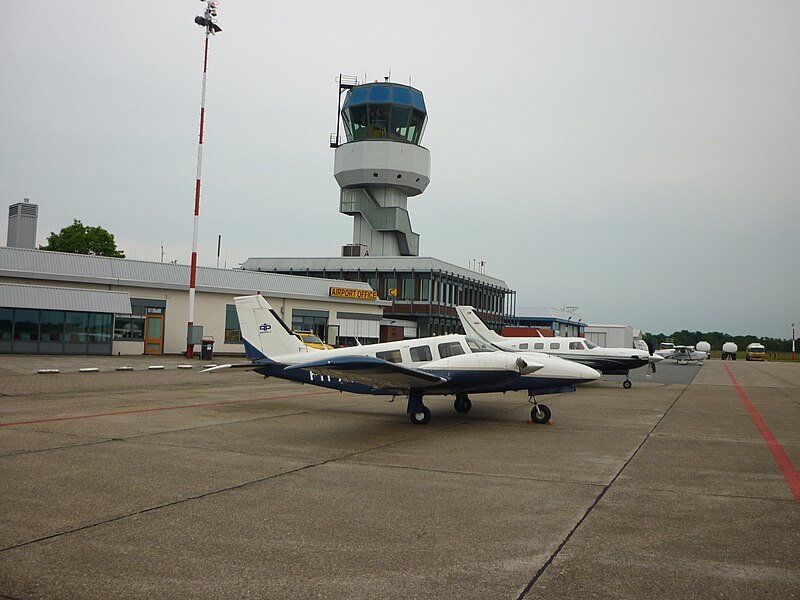 Info
Tag
Groningen Airport Eelde
Address
Machlaan 14A, 9761 TK Eelde, Netherlands
Description
Book a taxi with us online easy and quickly to Groningen Airport Eelde. We have different types of transfers in different price ranges, so also the best deal for you. Click here to view our rates and transfer types.
Groningen Airport Eelde (GRQ) is a minor international airport near Eelde in the province of Drenthe in the north-eastern Netherlands. It is 8.9 km/5.5 mi south of the city of Groningen. In 2015, the airport handled 220,710 passengers. The airport is also the home base of the KLM Flight Academy, Noord Nederlandse Aero Club (NNAC) and General Enterprises.
Groningen Airport Eelde, with its high-quality facilities and market-oriented approach, wishes to be the airport of choice for holidaymakers and business travellers alike in the North. Groningen Airport Eelde is the airport in the region and for the region. The airport considers the provision of facilities in the region to be its task. Financially, infrastructural and socially. In as far as possible. Nothing more and nothing less.
The majority of the passengers travel with the charter flights (including transavia.com and Corendon Airlines) and scheduled flights (Flybe and Wizz Air). But Groningen Airport Eelde also offers sightseeing flights. These are flights with touristic or promotional objectives. Those who are interested can take a flight above the northern Netherlands to get a completely new, bird's-eye view of their city and province .
Groningen Airport Eelde has two asphalt paved runways. Runway 05/23 measures 2,500 m × 45 m (8,202 ft × 148 ft), which has recently been extended from 1,800 meters. Runway 01/19 is shorter, measuring 1,500 m × 45 m (4,921 ft × 148 ft). Only runway 23 has a DME/ILS (localizer at 109,9 MHz, no markers).
In addition to the holiday and scheduled flights a large amount of the air traffic is from the KLM Flight Academy and the DFA.
Groningen Airport Eelde is also an important airport for the University Medical Center Groningen's (UMCG) donor flights and trauma helicopter. The Ministry of Defence and the Emergency Services (for military operational flights) also use our facilities.
Book a Taxi to Groningen Airport Eelde