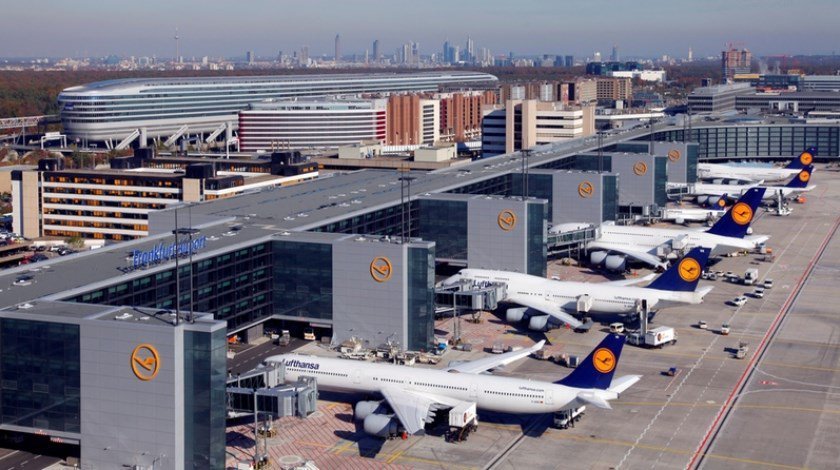 Info
Address
60547 Frankfurt, Germany
Description
Book a taxi with us online easy and quickly to Frankfurt Airport. We have different types of transfers in different price ranges, so also the best deal for you. Click here to view our rates and transfer types.
Frankfurt am Main Airport (FRA) is a major international airport located in Frankfurt, the fifth-largest city of Germany and one of the world's leading financial centres. It is operated by Fraport and serves as the main hub for Lufthansa including Lufthansa CityLine and Lufthansa Cargo as well as Condor and AeroLogic. The airport covers an area of 2,300 hectares (5,683 acres) of land and features two passenger terminals with a capacity of approximately 65 million passengers per year, four runways and extensive logistics and maintenance facilities.
Frankfurt Airport (FRA) welcomed more than 69.5 million passengers and handled about 2.21 million metric tons of cargo (airfreight and airmail) in 2018. In Europe, Frankfurt Airport ranks first in terms of cargo tonnage and is the fourth busiest for passenger traffic. For the current summer timetable, FRA is served by 94 passenger airlines flying to 306 destinations in 98 countries worldwide. A total of 137 intercontinental destinations are served from FRA in the 2019 summer schedule – underscoring Frankfurt's role as a leading hub in the global air transportation system.
The new terminal, called Terminal Mitte (Central Terminal, today known as Terminal 1) is divided into three concourses (A, B and C) with 56 gates and an electric baggage handling system. Everything opened to the public on 14 March 1972. It was assumed that the terminal capacity would be sufficient for the next 30 years. Along with the new terminal a railway station (Frankfurt Airport station) was opened, the first airport railway station in the Federal Republic of Germany. A few days later the old Empfangsanlage Ost was closed.
In 1990, work on a new terminal (Terminal 2) began because it was anticipated that Terminal Mitte would reach its capacity limit sooner than expected. The new terminal, divided into concourses D and E, was built to the east of the existing terminal where once the Empfangsanlage Ost had been. With its opening in 1994, Frankfurt Airport increased its terminal capacity to 54 million passengers per year. Along with the terminal opening, a people mover system called Sky Line was established to provide a fast connection between Terminal 2 and Terminal Mitte (now renamed Terminal 1).
The SkyLine connects Terminal 1 and Terminal 2. Passengers can also use the shuttle buses to transfer between the terminals free of charge.
Book a Taxi to Frankfurt Airport