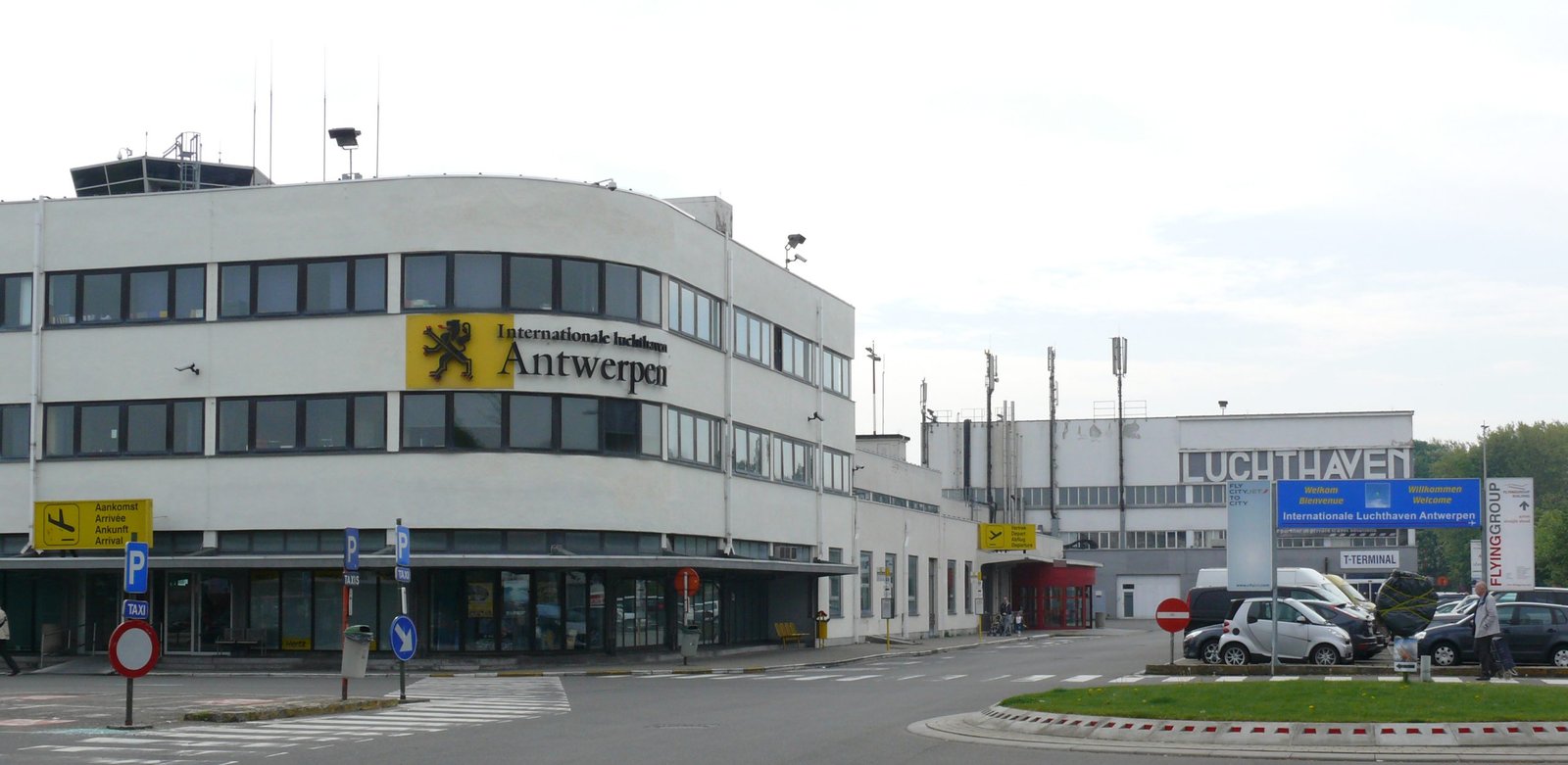 Info
Address
Luchthavenlei, 2100 Antwerpen, Belgique
Description
Book a taxi with us online easy and quickly to Antwerpen Airport. We have different types of transfers in different price ranges, so also the best deal for you. Click here to view our rates and transfer types.
Antwerp International Airport (ANR) is a small international airport serving Antwerp, Belgium. Located 5.4 km/3.3 mi south of the city Antwerpen. It is used for some scheduled and charter flights as well as business and general aviation and served 273,130 passengers in 2017.
Antwerp International Airport is part of the French group Egis and consist of a LEM-LOM management structure. Egis guarantees the commercial exploitation of the airport (LEM) and the Flemish government is responsible for its basic infrastructure (LOM).
Two airline companies (TUI & flybe) offer flights to 12 European destinations. In addition to scheduled flights, charter flights, private flights and training flights are also offered. The airport is small-scaled and is known for its fast check-in, short walking distances and affordable parking.
In 2018, Antwerp Flanders International Airport registered 298,403 passengers, representing an increase of 9.3% comparing to 2017. The number of flight movements increased by 5.3% to 39,495 in 2018. In terms of cargo, the cargo tonnage registered an increase of 11.5% in 2018, which is equal to 2,454 tonnes.
In the early morning, customers of the Fly Shop can enjoy an coffee and croissant. During the day sandwiches with delicious fillings are served and in the early evening passengers can enjoy a glass of wine or a local Belgian beer at the bar. Since April 2017, Antwerp International Airport has introduced a new bar and shop after the security checkpoint. This allows passengers to enjoy a drink and a bite before departure. In the shop passengers will also be able to buy typical Antwerp souvenirs and other gift items.
The airport is closed to all air traffic between 11 pm and 6.30 am, with the exception of urgent medical flights and landing aircraft in delay, the landing of which is planned at the latest at 10.30 pm.
The airport of Antwerp, within the framework of the sustainable development is to develop a modern transportation hub which will contribute to the local economic growth of the region. The airport wants to create an additional value by offering a fast/smooth access through the airport and by creating an exceptional travel experience for all passengers.
Book Taxi Antwerpen Airport